Betting is a favored form of a pastime amongst many. Frequent casino goers place their bets on games and hope for it to be profitable. People who enjoy sports are also those who may like to indulge in sports betting. Betting on horse races, football, rugby, cricket, badminton, and many more such sports is a common practice among sports betters. If you wish to start betting, you don't necessarily have to be present at the event. Online betting has made betting much more accessible for everyone. There are many websites that allow you to place your bet. Additionally, they may also assess and analyze your bets to give you recommendations. 
Online betting sites are very entertaining, and can sometimes make betting a profitable hobby. Your experience of online betting depends upon the betting site you choose to join. Every betting site in Kenya has varying features, good and bad. Some of the betting sites have a gambling license issued by the Betting Control Board of Kenya and are authorized by the KRA. This means that the taxes collected are paid to the Kenyan government. Other international betting sites have gambling licenses in other jurisdictions, like the UK and Malta, which means they pay taxes in their jurisdiction.
Here is a list of the betting sites in Kenya which you must look into:
Betin: Betin has an expansive list of more than 20 sports on which users can place their bets with an option of live betting. Betin also has a range of casino games on the site. The website is easy for users to navigate and use. It also has a mobile app. They accept deposits through Airtel and M-pesa. This is one of the most popular betting sites in Kenya.
Sportpesa: Sportpesa is another one of the most popular betting sites in Kenya although it has fewer sports to bet on compared to other sites, and no casino games. They offer live betting and have lucrative odds that are possibly the best in the country. They also have Jackpot games which offer high payouts. This site accepts deposits through Airtel and M-pesa. The website and mobile app are easy to use.
Betway: Betway is an international betting site and is great for Kenyan users and has a betting platform specially dedicated to Kenyan players. Betway accepts deposits via Airtel or Mpesa. They offer a welcome bonus for all new players from Kenya. You can bet on the Kenyan Premier League and other sports like cricket, football, boxing, horse riding, soccer, basketball, etc. They offer a variety of casino games, including online slots, blackjack, live casino, etc.
1xbet: 1xbet is one of the fastest-growing betting sites in the world. They offer an extensive selection of games from all over the world, from sports to casinos. They also offer a lucrative welcome bonus which gives you a 200% bonus on your first deposit, which means your total deposit will be triple the amount you first deposited.
Looking for a bonus? Check out these betting sites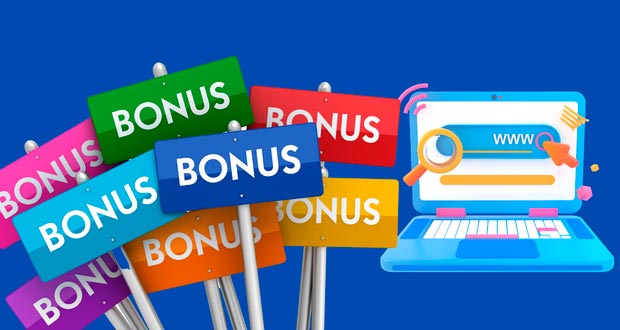 Betting is an enjoyable hobby that doubles up as a way of earning some extra cash. Sports betting and betting in casinos have become one of the most popular means of betting. Someone who wishes to start betting or wants to bet from the comfort of their home can do so through online betting. There are many betting sites in Kenya with bonus offers for newly registered users and provide bonuses for existing customers as well.
The market for online betting in Kenya is only expanding. More international betting companies have established themselves in the country, leading to more competition between bookmakers. This offers a better situation for the Kenyan players since they have more options. Online betting in Kenya is legal. All betting sites wishing to operate in Kenya must have a license from the Betting Control Board of Kenya to ensure they comply with all the rules and regulations of the government. Kenyan players can also join an international betting site, as long as they are regulated in a whichever jurisdiction they are based in.
If you are a new user, try out different sports betting sites in Kenya. Some sites have offers such as free bets and bonuses on deposits that you can use to get some free betting cash. There is no doubt that betting is a popular Kenyan pastime, and online betting sites have made it easier for people to place their bets.
Here are some betting sites in Kenya with bonus offers
22bet: 22bet is a leading betting site recently launched in Kenya. They offer comparatively higher odds of many sports like football and tennis. This has given them good rankings and made itself popular among beginners and regular sports bettors. They offer deposit bonuses of up to 15,000 KES. They also have a Friday reload sportsbook bonus where they give you a 40% bonus up to 5,000 KES when you deposit amounts on a Friday.
Sportybet: Sportybet has been newly launched in Kenya and has quickly become one of the most popular ones. This site offers one of the highest odds which attracts many users. They offer deposit bonuses for first-time users as well as regular ones, doubling the value of the deposit amount. They also allow partial cash out and 135% multibet boosts.
1xbet: If you are looking for a hefty bonus, 1xbet is one of the best betting sites in Kenya with bonus. For first time users, when they deposit any amount, the bonus is offered in the form of 200% of the amount deposited, starting from 112 KES. This makes the total deposit three times the amount originally deposited. You can also claim 20% on friend referrals.
Betin: Betin is one of Europe's largest betting sites. They provide various bonuses. The minimum bet stake is 50 KES and you can get bonuses on multi bets. You can get a 50% Karibu bonus upto 5,000 KES on your first deposit. Betin also offers a 10 KES bonus on a deposit of 99 KES.